Sysco Corporation -
Lakewood, NJ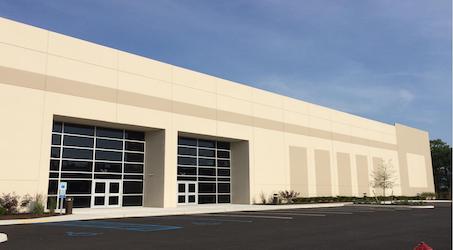 Sysco Company (Sysco) wanted to renovate an existing ambient warehouse and transform it into a state-of-the-art process plant and food service distribution center to serve their Buckhead Beef and Trinity Seafoods brands.
Food Tech was selected to lead the fast-track, design-build project thanks to their expertise in food process construction and food sanitation design engineering. The renovation involved significant structural updates to the existing facility, including the addition of insulated metal wall and ceiling panels, slopped floors, and stainless-steel drains with resinous coating. Additionally, Food Tech's outstanding refrigeration engineering capabilities were utilized to install a freon refrigeration system, 34°F cooler, and -10°F freezer zones.
The completed 30,000-square-foot facility is designed to meet the most rigorous Hazard Analysis and Critical Control Points (HACCP) standards for seafood process plants, which helps guarantee a high-quality product. Located in Lakewood, NJ, the plant has helped Sysco add efficiency to their Mid-Atlantic distribution network and offer New England clients some of the industry's freshest seafood.
During this project, Food Tech delivered the following:
Fast-track, design-build renovation services
Food process and cold storage construction
Insulated metal wall and ceiling panels
Industrial refrigeration system, 34°F cooler, and -10°F freezer zones
Ambient zones
HACCP compliant design engineering
Sysco Corporation is an American multinational corporation that processes and distributes food products to a full-range of clients in the foodservice and hospitality sector. Sysco is the world's largest broadline food distributor serving more than 500,000 clients in over 90 countries.