Tasteful Selections -
Bakersfield, CA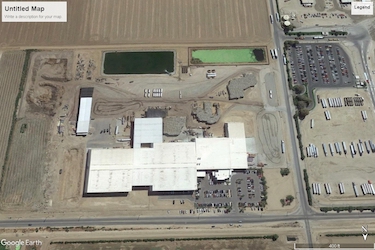 Tasteful Selections needed to expand their Bakersfield, CA potato process plant in order to satisfy increasing demand. After researching multiple produce-handling experts, Tasteful Sections chose Food Tech to lead the design-build project.
Throughout the facility, Food Tech utilized cutting-edge food process and refrigeration engineering to provide Tasteful Selections with an optimal environment for their product. Food Tech installed a highly sophisticated "humi-cell" temperature, humidity, and ventilation system. Additionally, the project included significant cold storage construction, including insulated metal panels and heavy-duty industrial refrigeration systems. These features help the facility maintain precise control over temperature, humidity, and light, which is essential when handling sensitive potato products.
While completing the 170,000-square-foot fresh food process plant, Food Tech delivered the following:
Design-build services featuring food process and refrigeration engineering
"Humi-cell" temperature, humidity, and ventilation system
Cold storage construction featuring cost-effective metal panels
Glycol and ammonia refrigeration central systems
Multi-temperature and humidity facility
Tasteful Selections is one of the food industry's leading producers and distributors of bite-size and other specialty potato products. Tasteful Selections focuses on pre-washed, bite-sized potatoes sourced from local growers and family farms.